How To Find the Best Maldives Honeymoon Packages from Chennai?
With a fantastic array of marine life, magnificent islands, and thousands of ring-shaped atolls, Maldives is definitely the Queen of the Indian Ocean. If you are planning to spend your first holiday together as a couple, here are a few ways to find the best Maldives honeymoon packages from Chennai:
Why Visit Maldives?
With its lagoons, clear waters, and amazing marine life, Maldives is one of the most beautiful destinations in the world. But most importantly, there's something for everyone. The country has plenty of water-based activities, ranging from snorkelling to windsurfing and sailing if you're the adventure-loving couple. But if you prefer to laze around the beach, a water bungalow gives you all the privacy and comfort.
Pro Tip:
Make sure you discuss your idea of a perfect holiday with our representatives before choosing Maldives' honeymoon trip packages from Chennai.
How Do I Get the Best Deal on Maldives Honeymoon Packages from Chennai?
There are plenty of websites offering affordable Maldives honeymoon from Chennai. But if you're looking for a package customized to your requirement and budget, visit GT Holidays. We offer amazing deals on a couple of packages for offseason and tourist seasons.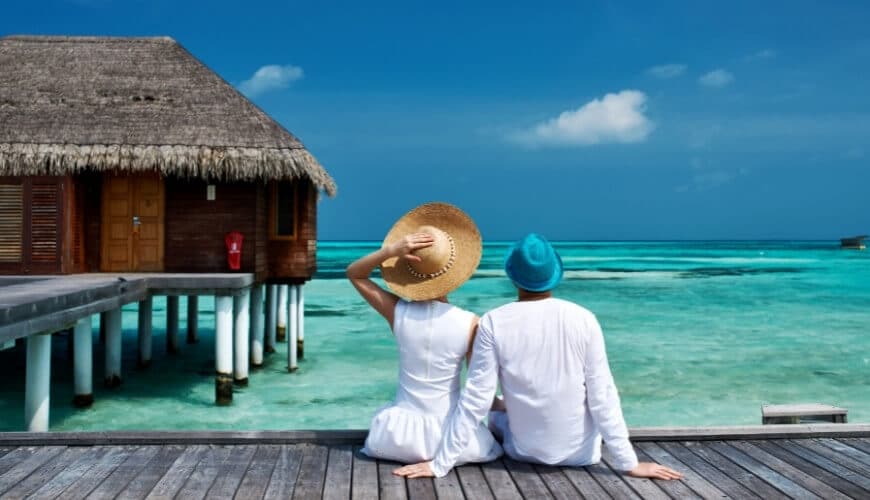 What To Know Before Visit Maldives?
November to April is the best time to visit the Maldives. While the island is warm and balmy all year round, the island country is charming around the end of the year. But it could also be a busy time thanks to tourists looking to ring in the New Year in the Maldives. And if you're looking for cheap Maldives packages from Chennai, May to October is the time to visit. It's the rainy season during this time of the year and prone to higher precipitation.
What Does a Typical Maldives Honeymoon Tour Package Include?
Our Maldives honeymoon packages include boarding and lodging, chauffeuring, activities, sightseeing, and a wide range of complimentary facilities offered by the resort.
How Many Days Do You Need to Explore Maldives?
We usually suggest 3 nights, 4 days Maldives honeymoon packages from Chennai to clients with a mid-range budget. Of course, if you choose to stay longer, there are plenty of all-inclusive packages as well.
Follow our Instagram profile to know about the latest offers and discounts.