With its lush green paddy fields, crystalline beaches, gorgeous waterfalls, and colorful festivals, Bali is the ideal destination for honeymooners looking for a perfect holiday destination. If you and your loved one are looking for affordable Bali honeymoon packages from Chennai, this article is for you:
Why Is Bali So Popular?
Bali is the perfect destination for honeymooners, thanks to its lush greenery, stunning beaches, and fascinating culture. There are plenty of activities for the adventurous soul, ranging from surf breaks to seabed walking. It is also the land of temples with multiple ceremonies and celebrations throughout the year. With so much to offer, Bali is indeed a paradise for lovers.
Things You Must Know Before Looking for Bali Honeymoon Packages from Chennai
April through October are the best months to visit Bali. While the island is humid throughout the year, it is particularly dry during this time of the year. June to August is especially popular because of the kite season – you'll surely be mesmerized by the hundreds of kites that sway across the skies. Some of the other things you must take care of include:
Visas:
Indonesia accepts Single Visit Visa (B-211) applications, allowing visitors to stay in the country for 60 days. If you're planning an extended vacation, this visa is helpful.
Public Transport:
The public transport system isn't well developed in Bali. While you can travel across the island on trains or buses, they're not adequate or comfortable. We suggest you enquire about travel arrangements when choosing Bali honeymoon packages from Chennai.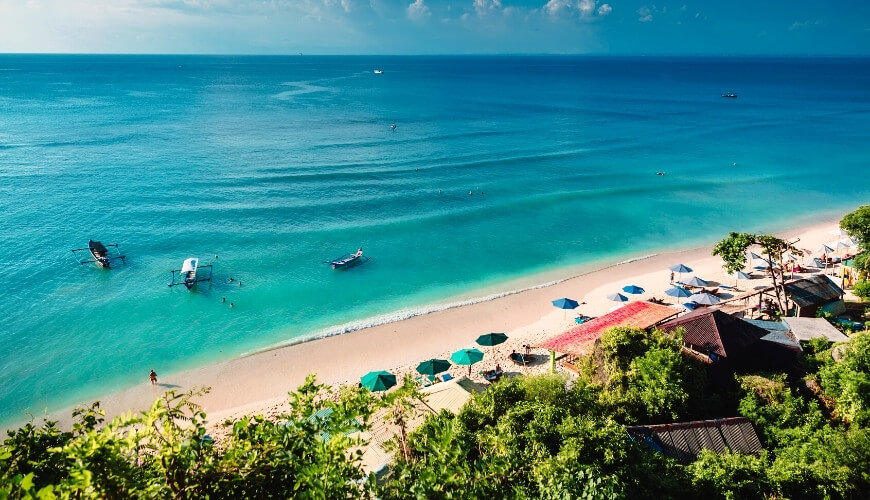 How Much Does Bali Honeymoon Packages from Chennai Cost?
Typical Bali honeymoon trip packages from Chennai start at INR 10,000 but could go up to INR 1,00,000, depending on the package chosen and the number of days you plan to stay.
How to Choose the Best Bali Trip Package for A Couple from Chennai?
At GT Holidays, we offer a range of Bali packages from Chennai, depending on your budget and the number of days you plan to stay. We'll take care of all arrangements, including visa and flight arrangements, sightseeing, complimentary breakfast and dinner, accommodation, adventure activities, and travel insurance.
Get to know about our daily offers by visiting our Instagram Profile.