Europe has always been a dream destination. From the romance of Paris and Venice to the timelessness of Rome and the tranquillity of Lake Lucerne, this beautiful continent has so much to offer. However, Europe is an expensive destination compared to other continents like South America or Asia. While we have budget-friendly Europe tour packages, there are several different affordable ways to travel within the continent. Here are a few tips for traveling around Europe on a budget.
Look Beyond the Obvious
Europe is a vast continent, extending from Iceland in the West to Russia in the East, from Svalbard in the North to Greece in the South. With multiple visa zones and currencies, prices vary depending on where you're traveling. For instance, while a private hotel suite in Greece would cost you 45 EUR, for the same amount, you cannot but book a shared dorm in Paris. And it's double the cost in Norway.
Countries in Northern and Western Europe like France, Italy, Norway, Sweden, Switzerland, Denmark, England, and Germany are expensive. We suggest booking Europe tour packages to less traveled countries like Portugal, Greece, Croatia, Czech Republic, Monte Negro, and Bulgaria. In North Europe, Latvia is a beautiful country with sprawling forests, expansive beaches, and stunning architecture. You can easily spend less than 1,00,000 INR for a 10-day vacation. Bulgaria is one of the oldest countries in Europe, with beautiful beaches, ski resorts, and hot thermal springs. And one of the best places offering pocket-friendly accommodation options.
But if you're keen on visiting the popular tourist attractions in Western Europe, choose second cities, i.e., lesser-known cities around major cities. For instance, Lyon is only 4 hours from Paris but is famous for its churches, cuisine, and Roman ruins. As for covering significant attractions like the Eiffel Towers, the Palace of Versailles, and the Notre Dame, you can plan day trips.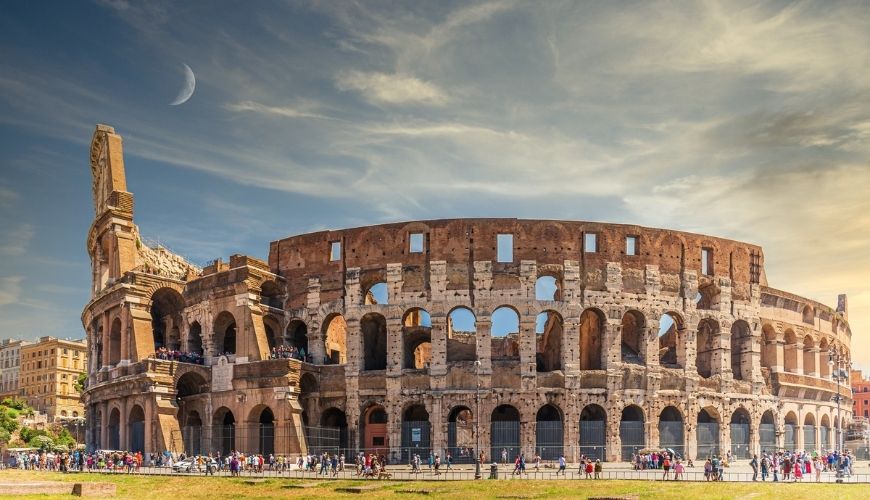 Cover Tourist Attractions by Foot
Almost all of Europe is walkable if you have comfortable shoes. Visitors can cover various attractions on foot while admiring the gorgeous architecture and filling their lungs with fresh air. For instance, you can cover most of Florence's main attractions in just half a mile from the Ponte Vecchio to the Uffizi Gallery. The Acropolis and Parthenon, two of Athens' most visited places, are just within 1.9 miles of each other. The Big Five of Edinburgh, the National Museum, Edinburgh Castle, National Gallery, Holyrood House, and Holyrood Park can be covered in less than 45 minutes. Paris is equally beautiful to explore on foot. You can walk along the banks of the Seine and walk from Ile Saint Louis to Sainte Chappelle, Notre Dame, and the Eiffel Tower by foot.
Take Public Transport Whenever Possible
Europe is well connected by trains that are cheap if you book in advance. The Eurail Pass offers unlimited train travel within a country or over 33 countries with the Eurail Global Mobile Pass. Children between the ages of 4-11 can travel for free when accompanied by an adult, except in some places. Also, up to 2 children can travel with an adult, i.e., if you are two adults, you can take four children. You can also take advantage of the 7 p.m. rule on the Eurail Pass if you are traveling on a train that departs after 7 p.m. and arrives before 4 a.m., you only need to enter the arrival date, allowing you five hours of free travel. And if you're traveling within Switzerland, consider buying a Swiss Pass.
Travel During the Shoulder Season
In Europe, March through November is off-season when the weather is cold, and things are generally cheap, including airfares and hotel accommodations. Most luxury hotels drop their prices, and budget hotels are happy to accommodate last-minute hotel bookings. It's also a great time to explore local activities and enjoy life like a local European. Even if you're booking during the peak season, sometimes, adjusting your flight dates by a date or two could save you hundreds of Euros.
Saving on Meals
Besides sightseeing, airfares, and hotel accommodations, food is one of the significant expenses in Europe. Since eating out is expensive, we suggest you look for all-inclusive Europe trip packages that cover complimentary breakfast and dinner. And if you are paying out of pocket, lunch is cheaper when compared to dinner. There are plenty of places offering takeaways.
Follow our Instagram profile to learn about the latest deals and discounts.