Dubai is the most dynamic city in the Middle East and a city of the future. With its exquisite skyline, fun parks, and scenic towns, this beautiful city is a preferred honeymoon destination for newlyweds on a budget. Read on if you are looking for affordable Dubai honeymoon packages from Chennai.
Is Dubai a Romantic Destination?
Dubai culture may seem to revolve around Islamic and Arab influences, yet it is one of the most cosmopolitan cities in the Middle East. The city has so much to offer honeymooning couples, including the world's biggest shopping mall, the tallest building, and the third-largest indoor ski slope. With spectacular attractions, world-class entertainment, and cultural activities, there are plenty of attractions to entertain couples. Head to the grand Burj Khalifa for an aerial view of the city, stroll through the streets of Al-Fahidi to get a feel of ancient Dubai, or take a romantic ride on a traditional dhow along the Dubai creek.
Choose our Dubai honeymoon trip packages from Chennai for a great time with your partner.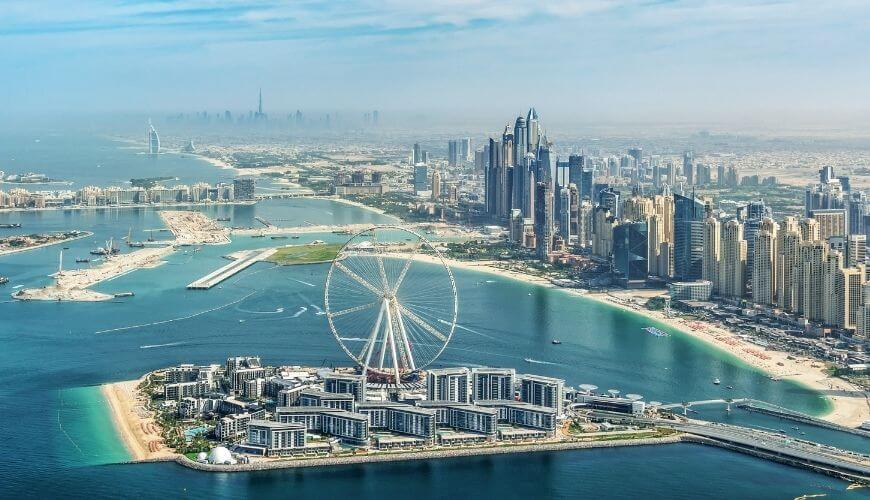 What's Included in A Typical Dubai Honeymoon Package from Chennai?
Most budget-friendly Dubai honeymoon tour packages from Chennai include desert safari, a guided tour of the Burj Khalifa, a visit to Atlantis and The Palm, F1 Theme Park, the Aquaventure Waterpark, Dubai Aquarium, and Underwater Zoo, and the Dubai Miracle Garden. You'll also visit the famous Jumeriah Beach Park and enjoy a Dhow cruise on the Dubai creek.
At GT Holidays, we offer our clients the freedom to pick and choose activities that match their budget. We also offer a curated Dubai trip package for couples from Chennai so that they can spend their vacation as they choose. Explore all the options that appeal to you and choose from our best deals.
Is Dubai Expensive?
Dubai honeymoon packages cost from Chennai is reasonable through GT Holidays. Avail of the best deals and discounts and yet create a fabulous itinerary that includes the best Dubai attractions and shopping trips.
Make your honeymoon memorable by choosing from the various GT Holidays Dubai honeymoon packages from Chennai. We have packages that suit everyone's needs, whether for a few days or a week. Our travel agents in Chennai ensure that every part of your holiday is hassle-free. Follow our Instagram page to know the daily offers.