Kerala is named one of the ten paradises in the world by National Geographic. With its beautiful mountains, sun-kissed beaches, and various eco-friendly activities, Kerela is undoubtedly one of the most popular honeymoon destinations in the country. If you're looking for budget-friendly Kerala honeymoon packages from Chennai, read on:
Here Are A Few Things You Must Know Before Picking Kerala Honeymoon Packages from Chennai
Kerala isn't just beautiful, but it was also named the most welcoming tourist destination in India for three years consecutively. The state is known for its multicultural influences, natural beauty, and eco-friendly tourism. But there are a few things you must know before choosing Kerela honeymoon tour packages from Chennai:
Consider the weather and pack accordingly. In the summer, wear light cotton and remember to pack a hat and sunscreen lotion. Don't forget insect spray as well. If Munnar is in your itinerary and you're prone to mountain sickness, don't forget the necessary medications. If Guruvayoor and Padmanabhaswamy Temple are in the itinerary, make sure you dress appropriately – check with the agent about dress codes because these temples follow them stringently.
Depending on what you'd like to experience, there are different activities to be enjoyed at different times of the year. For instance, November to May is Theyyam season, a popular art form including dance, drama, and music. Onam is a 10-day fun-filled festival in Kerela celebrated around August-September. If you're looking to enjoy the snake boat race, Onam is the time to visit Kerala.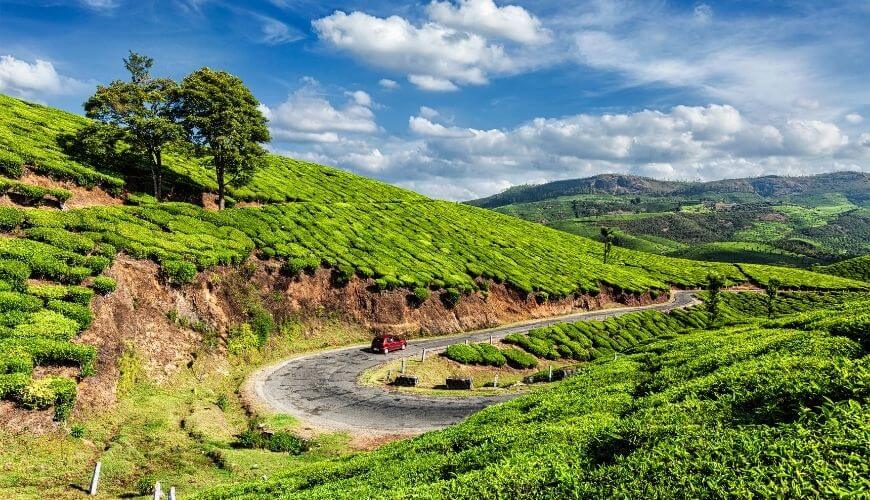 How Much Do Kerala Honeymoon Packages from Chennai Cost?
Typical Kerala trip packages for couples from Chennai start from INR 24,000 and could go up to INR 1,00,000, depending on where you stay, how you travel, and how many places you plan to see along the way.
Which Kerala Honeymoon Tour Package for Couples Is Best from Chennai?
At GT Holidays, we suggest the 6 nights 7 days Munnar -Thekkady- Alleppey honeymoon package to clients with a mid-range budget. This package includes visits to Kochi and Kumarakom, among other places. Call +919940882200 for more information about the best Kerala honeymoon tour packages from Chennai.
Why Choose GT Holidays?
At GT Holidays, we promise affordable options for exotic honeymoon getaways worldwide. We are a fully integrated travel company serving businesses and travel enthusiasts worldwide with a wide range of travel services. We aim to meet clients' needs while providing the most transparent and cost-effective solutions.
Follow our Instagram profile to know about the latest offers and discounts.