Malaysia has always remained a favourite vacation destination for Indians, especially South Indians. For one, it is affordable – you could easily book a trip to Malaysia for under INR25,000. The country also has an active Indian community, giving tourists visiting Malaysia a home-away home vibe. Given that Malaysia will soon resume visa on arrival facility for Indian travellers, we're expecting a surge in inquiries for Malaysia honeymoon packages from Chennai. If you are planning a romantic vacation to Malaysia, here are a few things you must know:
Why Consider Malaysia for Honeymoon?
Malaysia is one of the few countries where history, heritage, and culture blend perfectly with the modern lifestyle. This tropical country has so much to offer tourists: from picturesque beaches, parks, and stunning colonial architecture to shopping opportunities and unparalleled natural beauty. If you are looking for Malaysia honeymoon packages from Chennai that include a little of everything, visit GT Holidays. Our all-inclusive packages cover all needs, including tickets, hotel stay, sightseeing, adventure activities, meals, shopping, etc. We also offer top-of-the-line packages and the best deals and discounts for you to enjoy.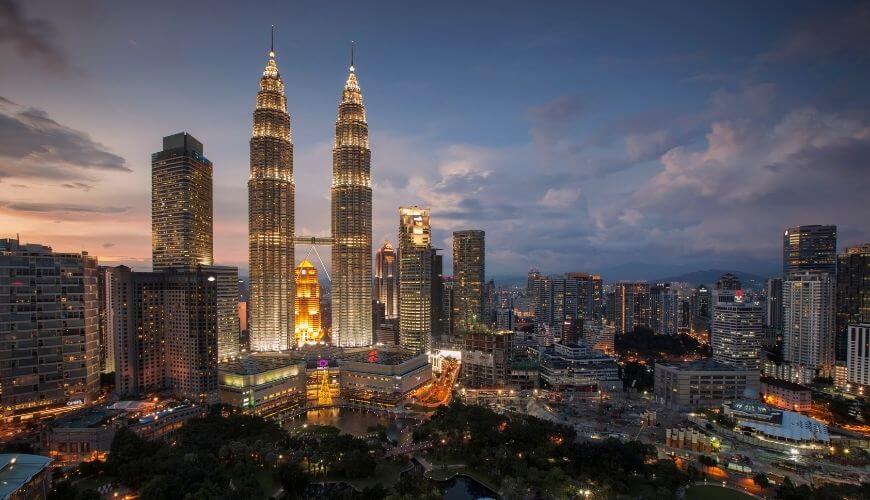 Places to Visit in Malaysia
Malaysia is diverse in terms of the peaceful coexistence of different cultures and religions. Honeymooners will feel right at home with nature in a country with unique islands and serene beaches. Some of the local attractions included in our Malaysia honeymoon tour packages from Chennai are:
Bako National Park
The Bako National Park, famous for its unique flora and fauna, is a fabulous place to visit for its beaches, surrounding cliffs, and mangroves.
Cameron Highlands
The most romantic Cameron Highlands is spread over 712 square kilometres with tea estates from the colonial era. Enjoy as you walk through the lavender farms and orchards or take a hike through the mossy forest.
Ipoh Cavern
Ipoh Cavern is famous for its limestone caves dedicated to Buddhist and Taoist deities. Ipoh is also renowned for Ipoh white coffee, i.e., beans roasted using palm oil margarine and served with condensed milk.
Kuala Lumpur
Kuala Lumpur is famous for its old and modern architecture, shopping malls, and noteworthy attractions like the Batu Caves.
George Town
George Town is inscribed as a UNESCO world heritage site and is famous for its food and architecture.
Find these and more options in our Malaysia honeymoon trip packages from Chennai.
What Services Do GT Holidays Offer in Chennai?
GT Holidays team provides quality services at the best available prices to all our customers. Our Malaysia honeymoon packages costs from Chennai cover all elements essential for a vacation, viz., handling document-related formalities, insurance, tickets, internal transfers, sightseeing tickets, and accommodation. Follow our Instagram profile for the latest offers and discounts.