Thailand is the most popular destination for Indians, especially newlyweds. It offers plenty of splendid views, scrumptious local cuisine, beautiful beaches, and adventure activities like kayaking and canoeing. But the best way to explore the country is through package tours that cover accommodation, food, and sightseeing, among other offerings. Read on if you are looking for affordable Thailand honeymoon packages from Chennai:
What's Included in Our Thailand Honeymoon Packages from Chennai?
Booking Thailand honeymoon packages from Chennai is easy and swift with GT Holidays. We have collaborated with hundreds of trade partners, including resorts, travel companies, and insurance agents, to offer our clients the best possible deals. Our packages cover hotel accommodation, food, internal transfers, air tickets, visa processing, and insurance. A tour manager will be available 24×7 to make your experience unforgettable.
But the most significant benefit of all is the freedom to customize your package to suit your budget. Our staff at GT Holidays share the complete list of packages, allowing clients to choose places of interest according to their preferences. Based on the client's inputs and suggestions regarding sites, hotel accommodations, food preferences, and budget, we can create a customized Thailand trip package for couples from Chennai.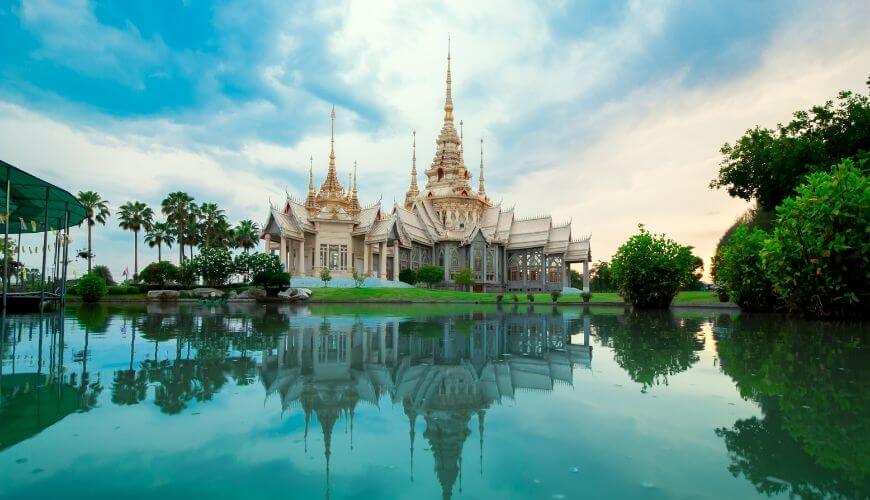 Top Tourist Attractions in Thailand
Newlyweds find Thailand an ultimate honeymoon destination as it offers a hearty mix of big-city bustle alongside ancient cultural traditions. Bangkok is known worldwide for its nightlife, lip-smacking cuisine, and historic monasteries. Thailand is also famous for its beautiful islands like Koh Samui, Phi-Phi, Krabi, Phuket, and Pattaya. Couples can explore the caves or go trekking on some of the islands. At GT Holidays, a Thailand honeymoon tour package from Chennai can cover your choice of cities and islands as per your interest.
Is Thailand Expensive?
Thailand is famous as a low-budget travel destination. If you want something reasonable without compromising quality, visit us to book Thailand honeymoon tour packages from Chennai. Our travel agents explain available deals and discounts to ensure your Thailand honeymoon package cost from Chennai is comprehensive and includes the best that this country offers.
If you wish to travel to Thailand for your honeymoon, follow our Instagram page to know more about daily offers and discounts.