While the Maldives has always been a popular tourist destination, it has become the biggest international tourism hotspot post covid. Normally, this little island hosts around 1.7 million tourists every year. Since 2020, Maldives has attracted close to 500,000 – while these numbers may seem to be decreasing, very few countries in the world have seen such numbers. There are several reasons for such a huge success. For one, Maldives' covid guidelines for tourists are pretty clear and straightforward. Also, the country's geography lends itself well to covid protocols, i.e., most resorts in Maldives are located in remote private islands, making isolation and social distancing easy. If you're planning to visit the island country and worried about covid rules for travel to Maldives, read on:
Why Are Maldives Travel Packages Popular Post-Pandemic?
Across the world, companies have been adopting a hybrid work model allowing their employees to work from anywhere. Since Maldives has excellent internet connectivity, it has become easier for employees to enjoy their vacation without compromising on work. Covid has also changed attitudes toward travel. Today, travelers, especially young travelers, prefer countries that are sensitive towards the environment and local communities. They would instead explore lesser-known destinations than travel half the world and increase their carbon footprint. As we know, Maldives is a world leader in sustainable and eco-friendly tourism with stringent regulations regarding fishing, plastic waste management, etc.
The Maldives government has also taken preemptive steps toward preventing and controlling the spread of Covid with strict hygiene protocols for tourists. The country also successfully managed one of the world's fastest covid vaccination campaigns, thereby boosting prospective travelers' confidence.
Similarly, while other countries have been careful about reopening their borders after covid, the Maldives was one of the earliest countries to invite tourists, fully reopening to travelers in July 2020. While other countries imposed a mandatory two-week quarantine on tourists, the Maldives only required them to show proof of a negative covid test upon arrival. Some resorts conducted additional covid tests as an added layer of protection.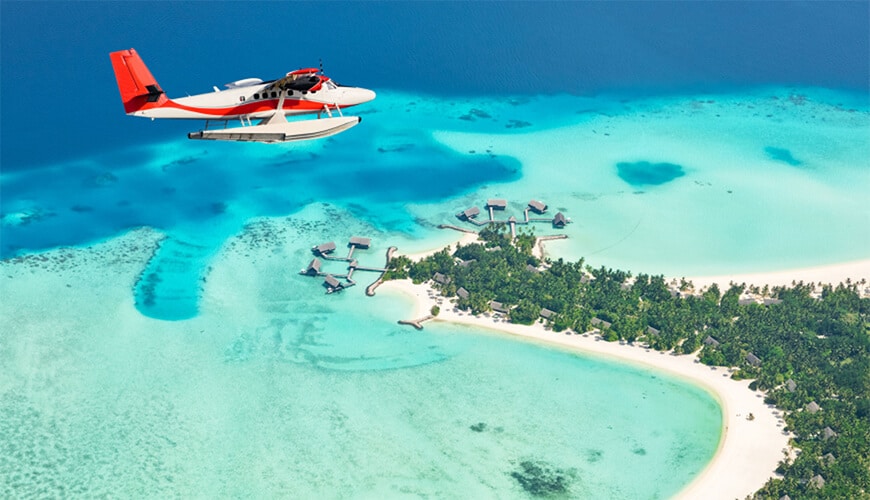 What If You Have Covid in the Maldives?
Travelers who are tested positive for covid must undertake 14 days of quarantine at their own expense and even produce a covid negative result to be released from quarantine. This self-quarantine rule also applies to tourists who haven't taken vaccinations. In addition, people with symptoms of covid must wear masks and avoid crowded places.
Maldives Covid Guidelines for Tourists
Tourists visiting the Maldives must remember the following guidelines:
All tourists visiting the island must be fully vaccinated using WHO-approved vaccines. But booster doses are not mandatory. An RT-PCR test is not compulsory to enter the country.
However, unvaccinated children must undertake an RT-PCR test.
Additionally, you will be asked to take an RT-PCR test on arrival if you exhibit covid symptoms.
Several governments have issued covid advisories to tourists visiting the Maldives. For instance, the UK government recommends wearing a mask in crowded places and gatherings in indoor spaces. They also recommend wearing masks when using public transportation or when in contact with people with covid symptoms. Similarly, the US government requires US citizens to file THDs or Travel Health Declarations within 72 hours before travel. While they do not need a negative PCR test, citizens must comply with all health screenings at airports and other entry points.
The Maldives government requires tourists to complete a health declaration 48 hours before arriving and leaving the country. However, testing is not mandatory.
Is Maldives Covid-Free?
Maldives isn't a hotspot for covid infections, but the country isn't entirely out of covid. The good news is that there are very few fatalities, and the number of cases is declining. This situation is, however, the same for every country in the world.
For affordable Maldives tour packages, visit us for great deals and the latest information about covid guidelines. Follow our Instagram profile to know about the latest offers and discounts.