An atoll refers to a ring-like coral reef created when an underwater volcano erupts, thereby creating a lava buildup on the seabed. As the volcano continually erupts over time, the lava continues to build up until it reaches the ocean's surface to form an island. Over time, corals form a reef around the island. Eventually, the island erodes and disappears under the sea, leaving behind a lagoon that is surrounded by a coral reef. There are plenty of atolls around the earth, the most famous being the Maldives and French Polynesia islands.
The Maldives is a group of 1,200 islands that are formed around 22 atolls that lie in two rows in the Indian Ocean. The word atoll is derived from the Dhivehi word atholhu. There are multiple types of atolls in the Maldives, ranging from open structures with numerous ring-shaped reefs to closed structures with fewer lagoon reefs and patches. Some of these atolls are extremely beautiful and home to rare marine life, while others are touristy and full of resorts. Here, we list some of the most beautiful atolls in the Maldives for you: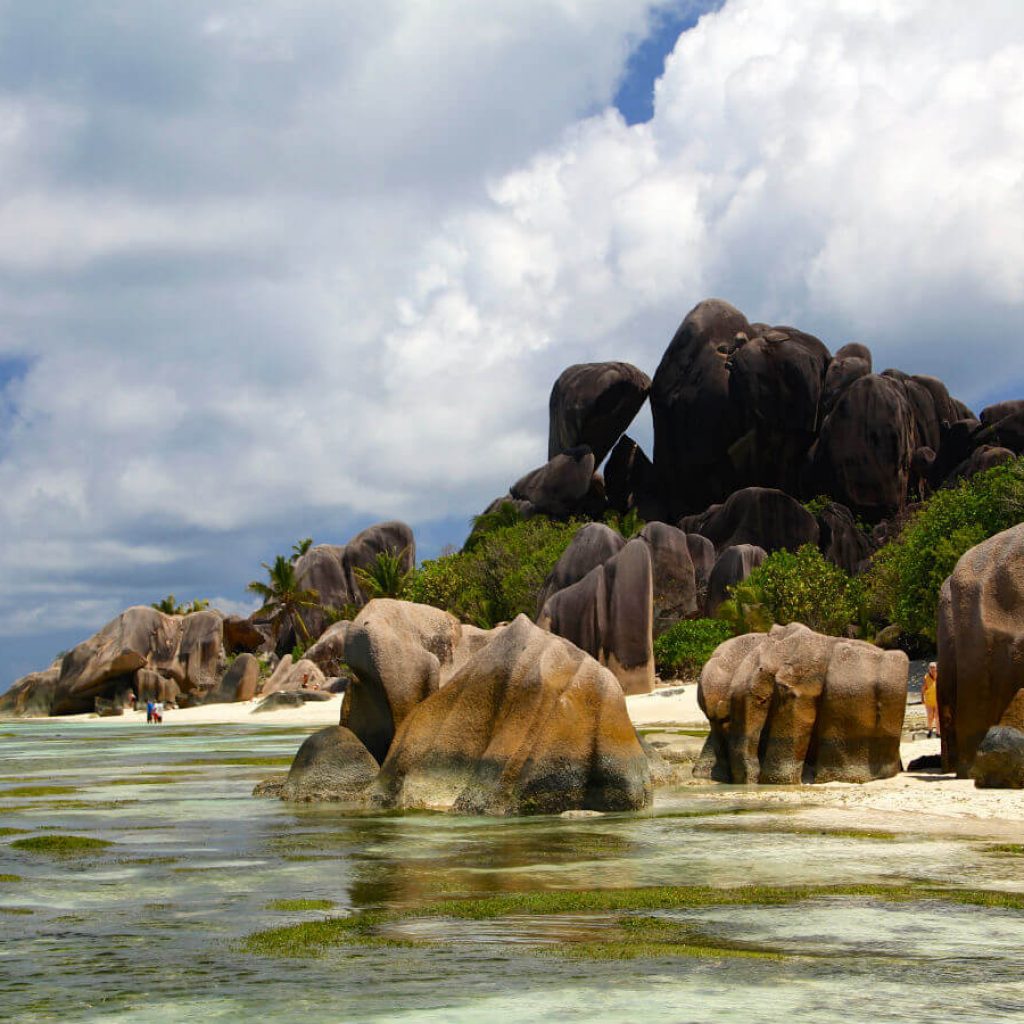 Male Atoll
The Male Atoll is famed for its beautiful diving spots and rich marine life. North Male, also known as North Kaafu, is the most popular atoll. The place is home to popular luxury resorts and budget resorts. The South Male atoll, or South Kaafu, is famous for snorkeling, swimming, jet skiing, surfing, deep sea fishing, and other watersport activities. Most South Male atoll islands are close to each other and can be accessed by speedboat.
Ari Atoll
The Ari atoll includes 105 islands, out of which only 18 are inhabited. The entire stretch of the atoll is thirty kilometers wide and 105 kilometers long. The island is home to a wide variety of marine life, including sharks, moray eels, stingrays, and turtles. Archeological evidence shows that many islands have been inhabited since ancient times. The atoll is home to dozens of luxury hotels located on private islands that are famous for their white sandy beaches, turquoise waters, and excellent diving facilities. South Ari atoll is renowned for its whale sharks and manta rays and is an excellent sightseeing destination throughout the year.
Baa Atoll
The Baa atoll is a UNESCO-designated biosphere reserve, making it ideal for swimming, snorkeling, and other activities all year round. Millions of tourists visit the Baa atoll to explore the beautiful coral reefs and catch a glimpse of dolphins, manta rays, whale sharks, and other marine life. You can book a resort at one of the many islands on the Baa atoll. Hanifaru Bay, one of the best-known islands in the Baa atoll offers plenty of opportunities for tourists to swim with manta rays and other sea creatures. The Baa atoll hosts the world's largest manta ray feeding station, wherein as many as 200 manta rays can surround you. Milaidhoo Island is one of the most famous islands in this atoll, besides Finolhu and Reethi Faru.
Faafu Atoll
The Faafu atoll is a great place to explore various watersport activities like diving and snorkeling. The place is frequented by honeymooners who visit here because it is less crowded and can be reached easily via Male in just 2.5 hours by speedboat. The atoll has one resort and several guest houses that cater to a wide range of tourists. The island is home to the famous Nilandhoo islands, offering a selection of activities depending on your budget. It is also renowned for the Aasaari Miskiiy, built by Sultan Mohammed Ibn Abdullah using pre-construction stones.
Looking for Maldives tour packages? Call us for the best travel packages at the best prices. Follow our Instagram profile to know about the latest offers and discounts.