Surrounded by serene turquoise waters, Langkawi is an island city made of a beautiful cluster of 99 islands. It offers a relaxed atmosphere to newlyweds looking to create some magical moments with their partners. At GT Holidays, we offer tailor-made Langkawi honeymoon packages from Chennai that cover all your travel needs, including hotel booking, passport, visa, and ticketing services. But before booking your tour, here are a few things you must know:
How to Choose a Good Travel Agency for a Langkawi Trip?
Booking a holiday can be overwhelming. A good travel agency always offers cost-effective and quality services to its clients. The agency must be reliable, provide decent accommodation, and ensure safe travel. They must be transparent about their fees, take you through the terms and conditions, and respond promptly within 24 hours or sooner. We tick all the right boxes when planning customized and hassle-free vacations. Visit us if you are looking for a Langkawi trip package for couples from Chennai.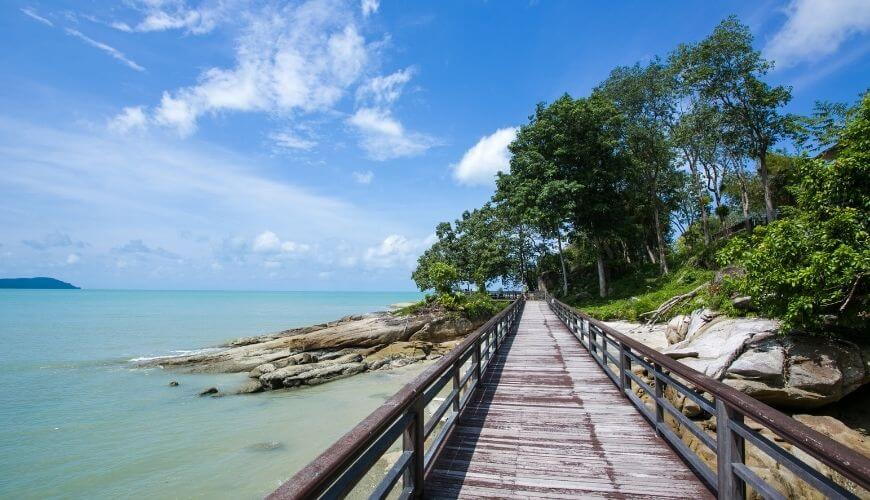 Is Langkawi an Affordable Honeymoon Destination?
There are plenty of affordable accommodation options in Langkawi. Since Malaysia has an active street food culture, you can eat decent meals for less than INR 400 every day. You can sample local Malay delicacies like nasi goreng, beef rendang, nasi lemak, mee goreng, and roti canai. Travelling within Malaysia is equally affordable. Some of the main attractions in Langkawi are equally affordable. For instance, the Cable Car and Hanging Bridge cost less than INR 1000. You could also go island hopping around Langkawi by hopping on a tour boat for 4 hours for less than INR 2000.
At GT Holidays, our trade deals with tour partners and hotels help us provide the best Langkawi honeymoon packages from Chennai at the best prices.
What Does an Average Langkawi Honeymoon Trip Package from Chennai Cover?
A travel company must be transparent with customers. The tour operator must share all details about the package, including aspects that will be covered, things that clients must pay for, etc. Our Langkawi honeymoon tour packages from Chennai cover the best hotels, food, internal transfers, and flights. We also help with visa processing, tickets, and insurance. A dedicated travel expert guides you throughout the tour to make your experience unforgettable.
To learn more about Langkawi honeymoon packages from Chennai, call 9940882200 or follow our Instagram profile.