The Maldives is known for its all-year-round warm temperatures and scenic locales. While the summer and winter months welcome you with ideal weather, the Maldives monsoon season adds relaxing and romantic vibes to your vacation.
If you think the unpredictable rainy weather may hamper your trip plans, read on to know why monsoons might be a good Maldives season to visit.
Unpredictable Rains
The Maldives islands fall in the tropical region; hence, the rains from May to September are a given. However, the good thing about travelling in the monsoon is that the rains aren't consistent. There may be a few days with intermittent showers or a drizzle, while there's no rainfall on other days. All assume that the rainy season is the worst time to visit the Maldives. If you find out the best month to go to Maldives during monsoons, you can make the most of your trip. You can indulge in several activities like diving and snorkeling all year round, irrespective of the rain.
Cost-Effective Packages
Maldives is spread over a large area, so the rainfall varies in the different regions. You may find some parts of the island sunny while others are rainy. There are two monsoons in the Maldives, but both are not wet. The wet southwest monsoon is from Mid-May to November, whereas the dry northeast monsoon lasts from January to March. The interim periods of April and December are considered transitional monsoon months. The southwest monsoon season is considered the low tourist season. Still, most resorts offer various Maldives honeymoon packages at a budget-friendly price, especially for couples to experience the romantic rainy weather. You can book a couples massage in your room, take long relaxing baths, and have dinner on your deck with raindrops offering the best natural background music.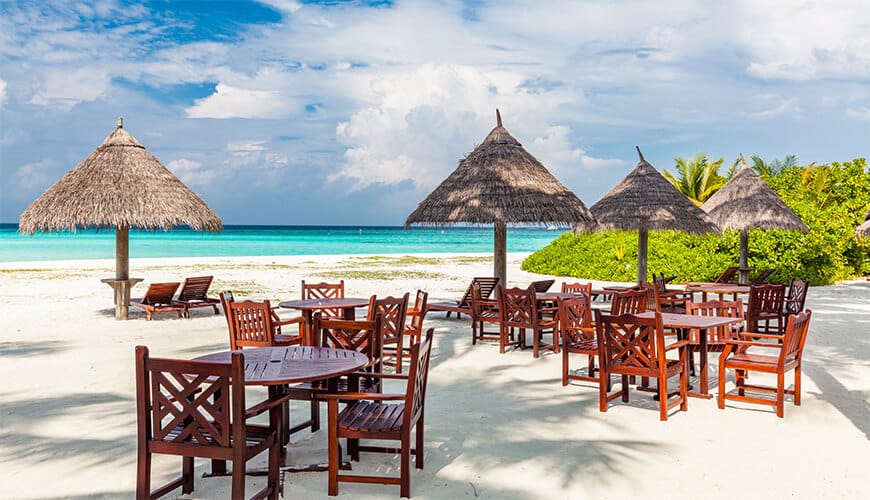 No Crowd
If you plan to visit the Maldives as a honeymoon destination, traveling during monsoons is perfect for a honeymoon. The rainy season in Maldives offers the added touch of romance to the secluded spots on beaches and resorts due to the reduced number of people on the islands.
Personalized Attention
It would be wise of you to book our Maldives tour packages during the monsoon season for your vacation since the decreased number of tourists around the island allows the resort management to provide immaculate service and more personalized attention to you. GT Holidays is considered the best travel agency in Chennai that offers customized packages per your budget.
In a way, the Maldives monsoon season allows you a different glimpse of the island and also gets you to save money. Go ahead and call us at GT Holidays for your Maldives tour package from Chennai and get the best deals at an affordable price to enjoy a memorable vacation. Follow our Instagram profile to know about the latest offers and discounts.