Kodaikanal, a spectacular and misty hill town, is a popular honeymoon destination for newlyweds. The breathtakingly scenic beauty of Kodaikanal offers the perfect backdrop for couples to start their life together. If you plan a romantic getaway to the Princess of Hill Stations, read on to learn more about the best deals on Kodaikanal honeymoon packages from Chennai.
Things To Know Before Looking for Kodaikanal Honeymoon Packages from Chennai
Kodaikanal is well-connected with major cities in Tamil Nadu. Kodaikanal is accessible by road from Madurai, the closest airport, or Coimbatore, the nearest well-connected railway station. You can also fly to Trichy or Coimbatore and take a train from there.
The best time to visit Kodaikanal is October through March. While the weather is pleasant throughout the year, the winter months are incredibly nippy. If you're visiting during the Neelakurinji bloom year, August to October are perfect months to witness how the kurunji flowers paint the landscape in hues of blue and purple.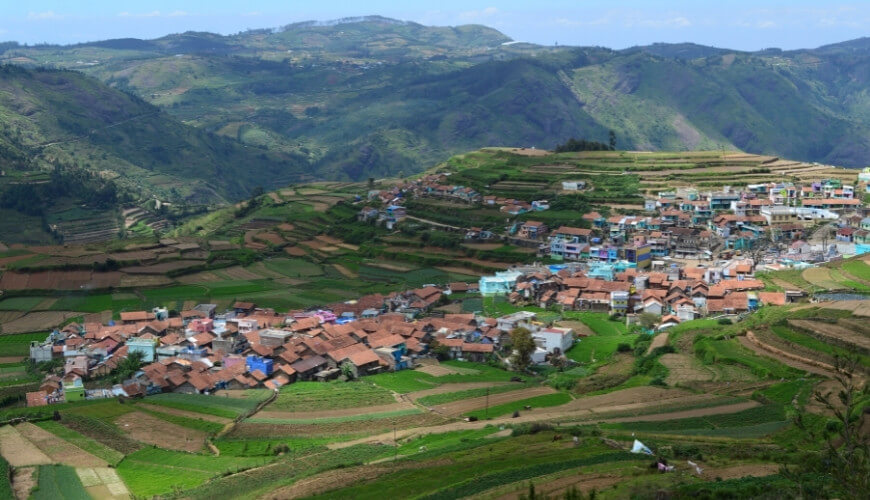 How To Choose the Best Kodaikanal Honeymoon Tour Packages from Chennai?
The best Kodaikanal honeymoon packages from Chennai must be comprehensive, covering aspects like your journey from Chennai and back, resort transfers, sightseeing reservations, and food. A spa reservation for the couple would be fantastic!
How Much Does a Kodaikanal Trip Package Cost for A Couple from Chennai?
If you're travelling to Kodaikanal from Chennai by train or bus, typical Kodaikanal honeymoon packages from Chennai cost around INR 15,000 for three nights, four days stay. But they could go up from INR 30,000 to INR 35,000 depending on your place of stay and the number of days you plan to visit.
There are plenty of Chennai-based travel agencies offering cheap honeymoon packages. But it is best not to fall for their price gimmicks and book your travel through licensed and well-established travel agents with a reputation for offering quality services. In addition, you must look out for Kodaikanal honeymoon packages that are all-inclusive and customizable.
Follow our Instagram profile to know about the latest offers and discounts.