Imagine a journey to the Maldives in a lap of luxury and adventure amidst blue skies and deep oceans. Traveling to the Maldives can be exciting if you book our Cordelia Cruise Maldives packages through GT Holidays, the most trusted travel agency in Chennai. Here's a look at why the Cordelia is one of the best Maldives tour packages:
Sense of Luxury
Taking a cruise to the Maldives would mean you will experience real luxury throughout your travel. When you partake in the adventure of traveling to the beautiful islands, your stay on the cruise ship guarantees an experience similar to luxury resorts. Our Cordelia cruise booking agent will ensure that your cruise package includes exotic drinks, relaxing rooms, rejuvenating spas, exciting casinos, and more to offer you the best a luxury stay can offer.
Delectable Cuisines
Your Cordelia Cruise package includes all your meals with the chefs keeping the tastes and preferences of the Indian traveler in mind. From vegetarian and Jain options to non-vegetarian and Pan-Asian cuisines, you can be sure that the exquisite dining spread will be one of the main highlights of your cruise holiday. Just mention the meal choices while you make your Cordelia cruise booking online so that the chefs can cater to your specific requirements.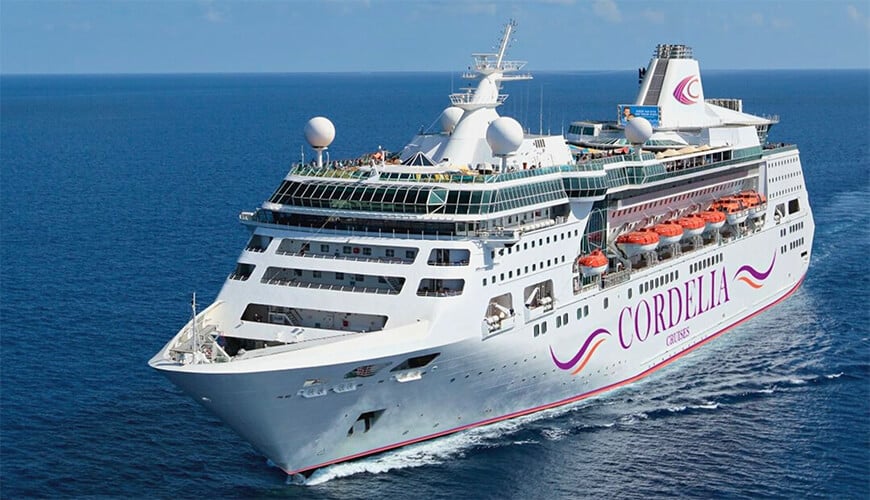 Suitable for All
The Cordelia cruise ships are a floating 5-star luxury hotel with several decks, restaurants, and bars. The cruise ship offers many spectacular shows and exciting activities for young and old to indulge in style and make your vacation memorable! You may be travelling as part of one of the Maldives honeymoon packages or for a fun getaway with family and friends; the cruise is suitable for all.
Cost-Effective
Taking a cruise ship to visit the Maldives is the best way to get around the islands and explore the hidden treasures of this tropical paradise. Our agents at GT Holidays will offer you the best deals through our Maldives tour package from Chennai with all-inclusive rates that include meals, accommodation, and entertainment. With GT Holidays, travel becomes cost-effective and saves you time and energy.
Call our Cordelia cruise booking agent at GT Holidays for a customized Cordelia cruise Maldives package to avail our best value deals. Follow our Instagram profile to know about the latest offers and discounts.