Kashmir is beautiful throughout the year – during winters, it is resplendent in a blanket of snow, and during spring, the valley comes alive with white and pink flowers of almonds, cherries, and peaches. No wonder poets and philosophers referred to Kashmir as Heaven on Earth. At GT Holidays, we have been organising dream holidays for newly wedded couples for over five decades in India and across the world. Read on to learn more if you are looking for Kashmir honeymoon packages from Chennai:
Is It Safe to Visit Kashmir for a Honeymoon?
Tourists from all over the world look forward to a trip to Kashmir. Everyone wants to experience the gorgeous landscapes, mountains, famous gardens, and lakes. Our Kashmir honeymoon packages from Chennai ensure that our customers experience Kashmir and its glory by guiding them through some of the safest and most secure places to visit in the valley.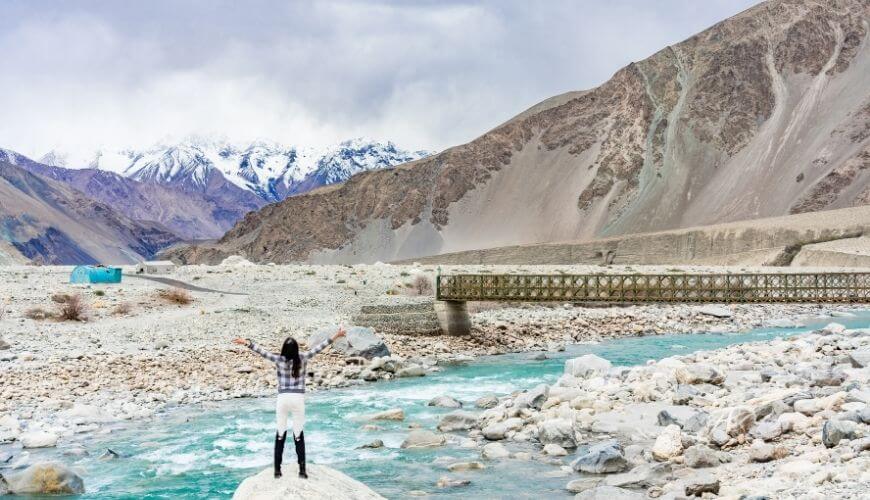 What are the Different Places Included in Our Kashmir Honeymoon Packages from Chennai?
Kashmir is called Heaven on Earth due to its magnificent landscape that offers the perfect backdrop for couples. You can take a romantic shikara ride on Dal Lake, experience the soft snow of Pahalgam while walking hand in hand with your partner, stroll through the pristine Mughal Gardens and enjoy the fantastic Tulip Festival in spring. To add to the magic, our Kashmir honeymoon tour packages from Chennai will take you to all the right travel spots.
How Do Honeymoon Couples Travel to And Within Kashmir?
Kashmir is well connected with the rest of India, with direct flights from metro cities to Srinagar Airport. There are several direct flights from Chennai to Srinagar with an average flying time of 5 to 6 hours. While there are no direct trains from Chennai to Srinagar, you can take the Andaman Express, which runs between Chennai and Jammu. You can then take a train from Jammu to Srinagar. Our Kashmir honeymoon packages from Chennai include travel to Delhi and then by road to Srinagar while soaking in the beauty of the different destinations en route.
Visit us if you are looking for the best deals on Kashmir trip packages for couples from Chennai, and follow us on Instagram for the latest offers.