Are you the off-the-beaten-track kind of traveller, looking for exotic destinations? If yes, then escape the mundane touristy travel with our Bali travel guides. Check out these 7 incredible benefits of hiring private guides in Bali:
1. Flexibility of Travel
The best thing about a Bali travel guide is that you can plan or change your itinerary as per your time and choice of place. The guide will introduce Bali's popular sites based on the hour, the day, and the place you decide. We can arrange a perfect guided tour for your trip that will include plenty of things to do and see in Bali. The guide will take you to the right places for activities such as shopping, sightseeing and exploration, restaurants and nightlife, as per your travel requirements.
2. Experienced & Professional Guides
During your first visit, it's advisable to have a Bali travel guide for first-timers who are local and have the experience of guiding tourists professionally. The local guides know Bali inside out and will help you with recommendations and share their insights and knowledge during the tour. The right guide will customise your daily tours as per the number of people travelling and the place you wish to travel to. It is also best to have an experienced and professional local guide along in times of emergency.
3. Personalised Itinerary
Bali has so much to offer that creating an itinerary that fits your schedule and budget can get mind-boggling. With GT Holidays, you can rest assured of professional Bali travel guides who can arrange tours per your interests. The multiple tours offered by our guide will help you customise a personalised itinerary that's ideal for your trip. Teaming up with a local guide for tips and help planning the itinerary is the smart way to travel in Bali. You have to book a Bali travel package, and the guides will arrange the rest of your trip to enjoy yourself like a true local.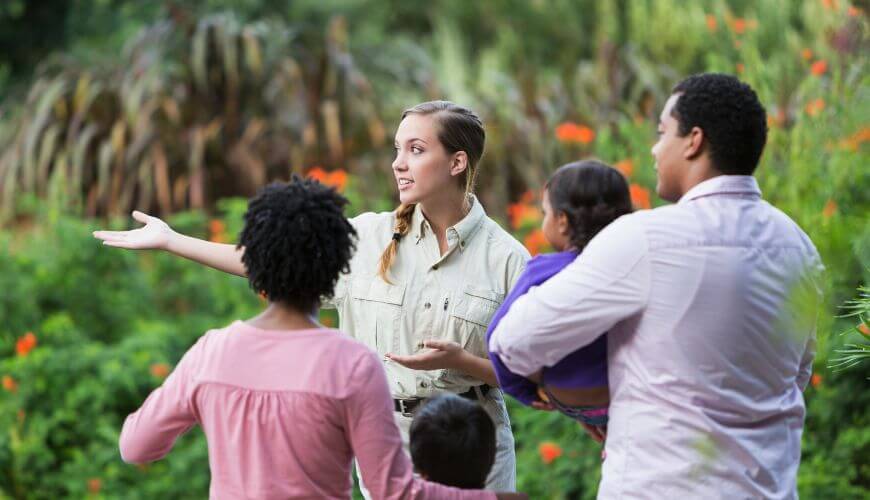 4. Discover Hidden Attractions
Bali's hotspots are very well-known, but only locals know the hidden gems scattered all around the island. Imagine you have a local insider who can help you discover the unique nooks and spaces to explore the untouched and serene parts of Bali. If you are travelling as a newlywed couple through our Bali honeymoon packages, the guide can help to tailor your itinerary to your interests. The guide can take you to all the romantic locales and places to participate in activities that will turn into precious memories.
5. Cultural Insights
Bali is a land filled with history and art. With a diverse cultural landscape, time is never enough to learn more about the Balinese lifestyle, especially when travelling with family. Your Bali travel guide for families can create a perfect schedule that will simultaneously take care of everyone's interests. Imagine enjoying your vacation with family amidst sunshine, nature and activities. Visits to historical sites, temples and festivals will give everyone in the family an insight into Bali's cultural heritage. Call GT Holidays to plan the perfect family vacation in Bali.
6. Time Management
Compared to big group trips, sightseeing with the help of a personal guide makes it more flexible and spontaneous and saves time. Big groups generally get taken to all the tourist spots; whether you enjoy them or not, you have to tag along. With locals as your Bali travel guide for honeymoon, you can spend your time doing exactly what you wish. Whether taking a turn at any narrow alley or visiting a café or store that catches your fancy, it's all possible as you do not have to worry about others.
7. Local insights
The Balinese people are warm and friendly and happy to share information about Bali if they get to chat. Our guides are amiable and polite locals who love to talk about their culture, lifestyle and unique perspective of living in Bali. From explaining every detail in the itinerary of the Bali tour package to telling their own stories, the local guide ensures you don't get bored.
GT Holidays offers private Bali travel guides who tailor your trip to your needs. Call us to book your Bali tour now. Follow our Instagram profile to know about the latest offers and discounts.