Travelling with a group makes any trip more enjoyable, especially if the destination is as scenic and grand as Bali. With its rich culture, historical temples, spectacular beaches, adventure activities, volcanic mountains, lush green rice paddies, and more, Bali offers something interesting for everyone. Bali group tour packages make your journey more enjoyable, whether travelling with multiple families, friends, or solo travelers.
Listed below are 5 advantages of why you should be exploring Bali as a group.
1. Cost Effective
Travelling in a group will take care of many of your budgetary issues since our agents at GT Holidays do a great job of negotiating top discount rates with accommodation and activity providers for a group. These savings are passed on to you, thus reducing your costs on flights, transfers, accommodations, meals, sightseeing, activities, and sometimes even shopping. Saving a few extra bucks always feels good. You will feel quite relieved knowing that your group package has got you rates you would never be able to get by yourself. Bali group holiday packages from GT Holidays are the best and most beneficial group tours that fit most budgets.
2. Hassle-Free Travel
While travelling solo allows you to have flexible plans, you may also need to devote time to researching, planning, and executing it, taking you away from the fun of enjoying Bali. Here is where one of the most significant advantages of Bali group tours comes in. With this arrangement, you get relieved from the daunting task of organizing the travel yourself. When you book your Bali tour packages with us, you get the convenience of a hassle-free journey. We plan and take care of everything from travel arrangements and food to stay and activities. Our organised group tour has everything plotted in the schedule, and all you have to do is hop aboard to enjoy the tropical experience.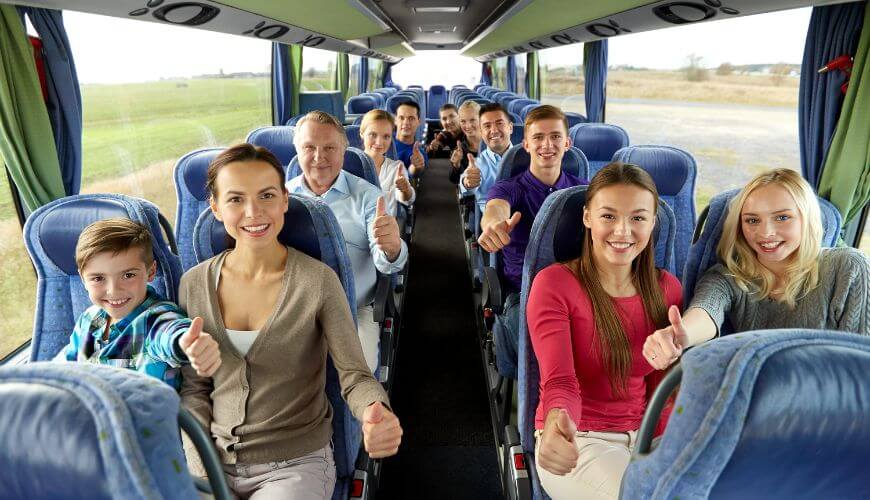 3. Great Bonding Time
Whether you travel to Bali with your extended family groups, a set of close friends, or strangers, travelling as a group gives you enough time and fun moments to bond with each other. Unlike your regular days with busy schedules, the group tour will allow you to relax and reconnect with your loved ones. If you are travelling with a group of strangers on one of our Bali travel packages, it may be a great way to meet new people and make new friends. With Bali group tour packages, you get to mingle with like-minded people and have ample opportunities to have fun together and be happy. In a way, participation in activities or sightseeing as a group may double your entertainment quota.
4. Offers Security
As it's popularly known, 'There's safety in numbers. You will always feel safe and secure with a group, especially in a foreign land. Our Bali group packages from India allow you to travel with people with similar lifestyles, or group mates who help you during an emergency, participate in similar kinds of adventure sports and motivate each other to do better. If you are a solo traveler, it's easier to rely on your companions than strangers when needing help. A group trip with GT Holidays allows you to tighten your safety net and keeps you safe from harm.
5. Free Time
Just because you will be part of a group tour does not mean you will not get to do things independently. If you plan to book one of the Bali honeymoon packages and choose not to join the group on a particular day, you can schedule your itinerary for that day in Bali. Make the best use of the day with your partner to explore attractions of your choice, or take it slow and visit a couple of spas for a nice Balinese massage and feel rejuvenated. Ensure that you plan your free days with our agents during your booking time so that they can arrange to set up your schedule accordingly and pre-book your activity or spa timings to avoid last minute rush.
When you are travelling with a group in Bali, it's a lot of fun to explore temples, learn to surf, watch the setting sun, enjoy meals, or relax on the beach. Whether it's as a honeymoon couple, a friend's trip, a family trip, or a solo traveler's group, the Bali group holiday package is a perfect combination of culture, adventure, relaxation, and fun.
You will find many advantages as a traveler on Bali group tour packages, from managing your budget to scheduling. If you have decided to embark on one of our incredible Bali group tours from India, call GT holidays and make your bookings now. Follow our Instagram profile to know about the latest offers and discounts.