Maldives isn't just famous for its pristine beaches and beautiful landscapes. The island country is a green haven and a seafood lover's paradise. But more importantly, it has a vibrant culture and heritage inspired by Indians, Arabs, Africans, and Sri Lankans, with each of these communities influencing the country's arts and crafts. No wonder Maldives is home to some of the most skilled artisans in the world. There are plenty of Maldives shopping areas where you can buy unique items made using readily available raw materials like coir, wood, corals, and reed.
Read on if you are planning to visit the Maldives and looking for shopping areas. And if you are looking for affordable Maldives tour packages, visit us:
What to Buy in Maldives?
Maldivians are respected for their skill and creativity. You can buy beautiful red mats woven by the womenfolk of Gadhdhoo in Gaafu Dhaalu Atoll made using dried rushes. The finest lacquer ware is produced in Thulhaadhoo, where artisans create wooden pots, boxes, and vases that display beautiful abstract patterns in red, black, and yellow. Rin'budhoo is famous for its goldsmiths, while Hulhudeli is popular for silverwork.
Some other handicrafts you can buy in the Maldives include stone carved items, floor mats using coir, fabric painting, embroidery work, and feyli viyun handloom. We have listed some of the things you can buy at a Maldives shopping center:
Miniature Dhonis
Dhonis are an essential element of Maldivian culture and the predominant mode of transport for people. While you cannot buy large dhonis, you can buy miniature boats. Tourists love these boats for their elegant structure and fine detailing.
Sarongs and Other Beach Essentials
With the Maldives being a prominent beach destination, it is only natural that the island country is the best place to shop for beach essentials like sarongs and beach hats.
Coconut Products
From statues and vases to ladles and lampshades, you can make plenty of items using coconut shells. Not just the shells, you can make plenty of things, including coir ropes, baskets, and bags.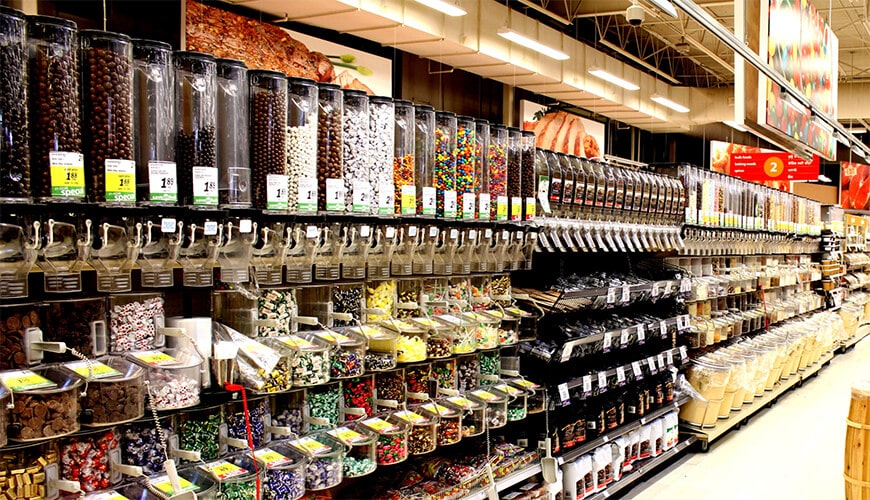 Prominent Shopping Areas in Maldives
We have already listed some of the best shopping areas in Maldives. But Le Cute and Majeedhee Magu aren't the only markets where you can shop for handicrafts and unique items. We have listed a few more for you:
Chaandanee Magu (Singapore Bazaar)
If you are looking for affordable souvenirs to take home, don't miss Chaandanee Magu or Singapore Bazaar, as it is locally called. The place is a cluster of small stores that sell items, most imported from Singapore – hence the name. You can buy plenty of things at Chaandanee Magu – from handcrafted traditional Maldivian silk to miniature dhoni boats and lacquer wood boxes. The thundu kunaa, a traditional mat using a local reed called haa, is another popular item sold on Chaandanee Magu.
Maldives International Airport
Plenty of stores sell a wide range of products, from international brands to handicrafts made by local artisans. If you do not have the time or patience to shop at one of Male's many shopping areas, consider buying souvenirs at the Male International Airport. There's a dedicated perfume store and a place exclusively for confectionaries. And if you'd like to stick to handicrafts, choose from shops that sell hand-painted shirts, reed mats, lacquer boxes, miniature dhonis, and more.
Orchid Magu
Orchid Magu is a busy neighborhood in Male hosting dozens of stores ranging from lacquer wooden boxes and accessories made from coral reefs to branded goods. The STO Trade Centre in Orchid Magu is a popular shopping center offering a range of goods. While the first floor provides household items, the second and third floors sell different souvenirs.
And if you're looking for shopping malls in Maldives, we have listed a few famous ones for you:
Centro Mall
Centro Mall isn't a huge place, but rather a small mall with a few shops selling a wide range of luxury brands with over 30 brand outlets, salons, spas, and other flagship stores. There are plenty of dining options as well, offering world-class cuisine.
Redwave Mega Mall
The Redwave Mega Mall is one of the first malls to open outside Male. It is situated in Hulhumale and is currently the largest shopping mall in the Maldives. It covers over 8000 sq ft with multiple floors and dozens of stores selling various items, including groceries, furniture, household items, and electronic items. Not to mention the different souvenir counters and fridge magnets.
At GT Holidays, we specialize in budget Maldives travel packages, including Maldives honeymoon packages and family vacations. Follow our Instagram profile to know about the latest offers and discounts.