If you are considering exploring one of the most popular shopping paradises of the world, think no further. GT Holidays have several Dubai city tour packages that you can avail of as per your budget and the duration of your stay. Visit the entertainment city of the world, Dubai, and get mesmerised by its ultra-modern architecture, beautiful skylines, magnificent shopping malls and lively nightlife.
Here are some of the most famous locations in our Dubai city tour bus package to explore.
Burj Khalifa
You may have seen beautiful pictures and videos of this iconic structure that stands tall and majestic at 828 metres and 200-plus storeys. Visit the famous building to experience the staggering bird-eye views from its two observation decks. You can also dine at the world's highest restaurant on the 122nd floor and take in the marvelous views of the desert on one side and the blue ocean on the other. Your visit to Burj Khalifa will be a lifetime experience as part of your Dubai city tour package cost.
Palm Jumeirah
If you want to experience what it is to create something magical out of reclaimed land, a visit to Palm Jumeirah is a must. You may have seen the aerial shots of the island looking like a palm tree, ideated and built using 120 million cubic metres of sand from the seabed without involving steel or concrete. The amazing Palm Jumeirah holds everything luxurious, from Dubai's top resorts and hotels to shopping brands and yachts. Visit the island to sense the charm and luxury of the place.
The Gold Souk
When you think of Dubai, you think of gold. You must visit the Gold souk to understand why the two are synonymous. With over 300 gold jewellery retail stores with a massive range of 18 to 24-carats, Gold souk in Dubai is one of the biggest gold retailers worldwide. If you want to shop for some jewellery, keep some time on your hands to go through a wide variety of gold, platinum, and silver pieces. You will also find shops that deal in diamonds, emeralds and rubies. Visit the Gold souk with GT Holidays Dubai city tour packages and experience the gold rush!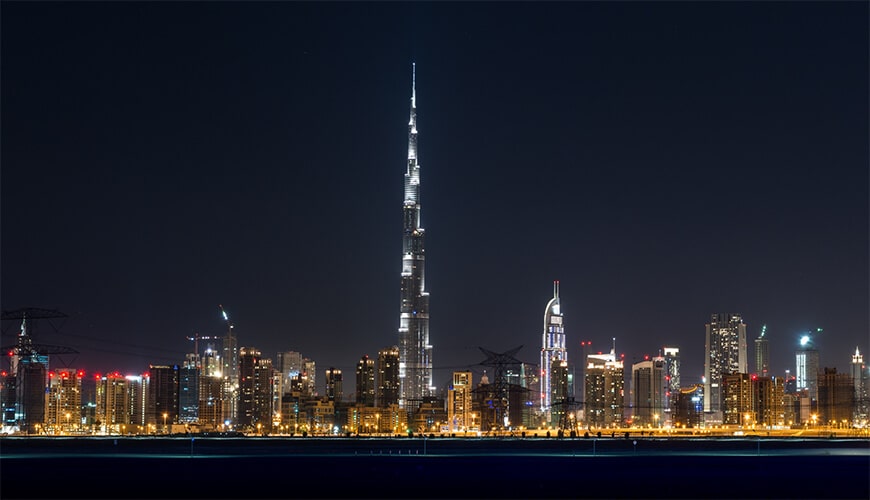 Burj Al Arab
Visit Dubai's iconic landmark, the Burj Al Arab, the 7-star hotel, the towering structure of which mimics a sail. The building stands at a height of 321 metres and is the world's largest hotel on an artificial island and connected by a private bridge to the mainland. You can get a 90-minute guided tour of the hotel to observe the pools, waterpark, and restaurants, including one floating restaurant that appears suspended in mid-air. The hotel is an example of luxury with a helipad on the 28th floor, 24-carat gold embellished furniture and art frames. If you visit the Burj Al Arab in the evening, the hotel gets beautifully lit up with choreographed lighting, a visual treat for your eyes.
Al Fahidi
Visit the historical neighbourhood of Al Fahidi through our Dubai city tour packages and discover what life must have been like in Old Dubai during the mid-19th century was like at Al Fahidi Historical Neighbourhood. Located along Dubai Creek, the district of Al Fahidi provides you with an insight into old Dubai's essential heritage through much of its original infrastructure that stays preserved and intact. You will pass the traditional wind towers constructed ages back from sandstone, teak, gypsum, palm wood and sandalwood. As you stroll through the neighbourhood, you will feel like you have turned back time since every turn of each alley or pathway, and a tower will tell a tale of its era before the seven emirates. While in the neighbourhood, make a trip to the Dubai Museum, housed in the Al Fahidi fort. Enter the old building, built in 1787 as a residence for the monarch, and you will encounter life-size dioramas depicting the life of the residents in the olden days. From traditional Arab houses and mosques to the souk, date farms and desert life, everything is part of the historical exhibits.
Desert Safari
Your tour to Dubai cannot be completed without the Desert dune safari, especially if you are into an adventure sport. Many newly married couples head for a desert safari as part of GT Holidays Dubai honeymoon packages. Strap yourself in the 4-wheelers and drive over dunes, sliding off at 45-degree angles. You can club this fun, adventurous experience with other options like camel rides, sandboarding, etc. You can choose from entertainment and dining options too.
Jumeirah Mosque
Visit this must-see landmark of Dubai, which opens its doors to people of all faiths and religions. Enter the mosque to appreciate its structure built from white stone with its architectural style from the medieval Fatimid tradition. The large mosque can hold over 1200 worshippers and has twin minarets around a giant central dome. You will appreciate the intricate artistry of the mosque even more pleasing when it gets lit up at dusk.
When you book your Dubai travel packages with GT Holidays, we will customise your tour so that you can explore as many landmarks of Dubai that your time in Dubai can offer. Travelling by air-conditioned vehicle, get to know modern Dubai. From looking at Dubai Marina and buying aromatic spices at Spice souk to visiting the Dubai Miracle Garden, which has the most picturesque, sweet-scented floral paradise on display for you.
Call us today to give you the best deals on our Dubai tour packages. Follow our Instagram profile to know about the latest offers and discounts.