Bali is much more than just idyllic beaches and stunning locations. When you travel a long distance to experience Bali, we recommend keeping a few days to allow yourself and manage some fun things to do in Bali. Our agents at GT Holidays can help customize your Bali activities package so that your itinerary includes activities that let your passion for adventure and learning dictate your schedule.
As tourists, you will visit the most popular places in Bali, but we would like to suggest a few destinations that may seem a bit off-the-beaten-track but are very interesting. From volcanic mountain treks to jewelry workshops, here are some fun activities in Bali you can add to your to-do list.
The Mount Batur Trip
If you are an early riser, a trip to Mount Batur in Bali will excite you. If trekking on an active volcanic mountain is an adventure, wait till you reach the sunrise point. An early morning 4-hour trek takes you uphill on a scenic hike of 1,717 meters above sea level and rewards you with beautiful sunrise views amidst mountains, hot springs, and the calm lake Batur. With our Bali travel packages, you can choose from multiple options for a trip to Mount Batur.
If you are a fit hiker, you can join a group with a well-trained guide who will be familiar with the route and provide safety in the dark wilderness and unexpected weather conditions.
A daytime bicycle trip that starts at 7 am takes you off the beaten track allowing you to enjoy the beauty of the Batur mountain and the lake with fantastic views of black lava stones. On your way down, you can visit the Batur Natural Hot Spring to relax or swim in its healing waters.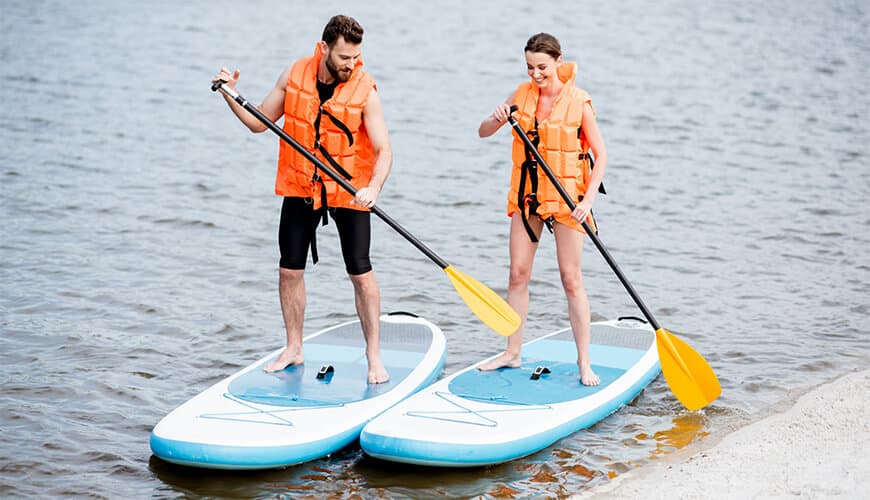 If you do not have the stamina or the patience to climb Mount Batur, then a Jeep trip is easier in Bali to take in the amazing sunrise views. All you need to do is head out early in the morning to reach the sunrise point on Mount Batur, relax, and have breakfast while watching the spectacular sunrise. After breakfast, you can explore the black lava and black sand on the southwest foot of Mount Batur.
Gorgeous Nusa Penida
Embark on a Nusa Penida day trip from Bali to experience mind-blowing scenic locations with rugged coastlines and untouched waters. Our Bali tour packages can arrange a trip to the island with a guided tour of Nusa Penida, giving you a full day of adventure and breathtaking, Instagram-worthy views.
Make a stop at Kelingking Beach to click pictures of yourself with T-Rex-shaped cliffs as your backdrop.
Head next to Angel Billabong, where you are around crystal clear emerald waters that mimic an infinity pool of the island.
Choose one between Crystal Bay, Manta Bay, or Gamat Bay, the well-known beaches that allow you to experience the diverse marine life of Bali. You may go snorkeling here and explore the waters to spot colorful corals and schools of fish.
Silver Jewellery Making Workshop
Take a private tour from Ubud to learn the age-old craft of creating beautiful Balinese silver jewelry. An experienced artist will offer you a thorough understanding of the silver jewellery-making process before guiding you to create your unique design. We can pre-book your visit to the village for you to understand the importance of art to the island's rural economy. Book your spots as a couple through our Bali honeymoon packages and spend a perfect afternoon with your spouse to create a memorable piece of jewelry that will remind you of the trip for a lifetime.
Uluwatu Sunset Cruise
Imagine sitting on a traditional Balinese fishing boat for a one-of-a-kind experience of sailing out to well-known surf spots and reaching Uluwatu to observe the beautiful sunset. The boat will be modified with sundeck netting, canopies, and a sound system to make your ride comfortable. You can choose from a 7-seater or 10-seater boat as per your requirement. At Uluwatu, you can stop for a swim or relax to watch surfers ride the waves and enjoy the picturesque views during the golden hour. We can book a private sunset cruise in advance for family or friends through our Bali travel packages.
White Water Rafting
Though Bali is always associated with scenic beaches, you can tread on a different path to get drenched in the rivers of Bali via White water rafting. You can choose from the 3 options of rafting from Ayung river, Telaga Waja, and Melangit river, as per your competency as a beginner or advanced level rafter. Experience the fantastic white-water rafting route as one of the unique things to do in Bali by grabbing the paddle and enjoying the adrenaline rush amidst natural beauty with your friends or family. GT Holidays can book your seats on an enjoyable and thrilling white-water rafting journey, depending on your comfort levels.
If you enjoy treading a different path from the usual, get in touch with us today to plan your trip with unique things to do in Bali. Follow our Instagram profile to know about the latest offers and discounts.